Correction to: Adolescent Coordinated Transition (ACT) to improve health outcomes among young people living with HIV in Nigeria: study protocol for a randomized controlled trial
Trials volume 19, Article number: 104 (2018)
1015 Accesses

1 Citations
Correction
In the original publication [1] the figure captions of Figs. 2 and 3 were reversed. The correct version can be found in this Erratum.
Incorrect version Fig. 2: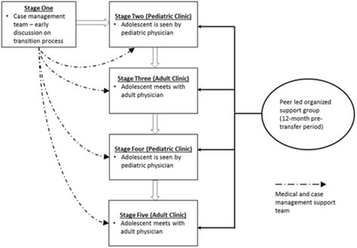 Correct version Fig. 2: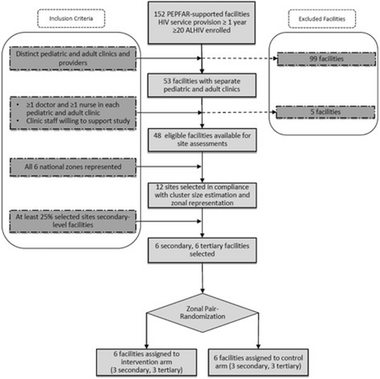 Incorrect version Fig. 3: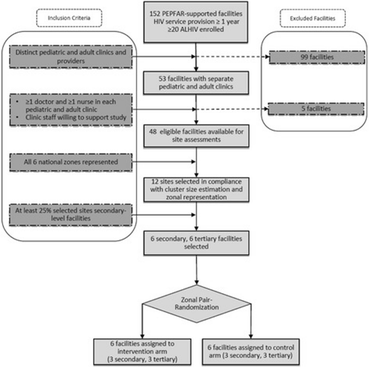 Correct version of Fig. 3: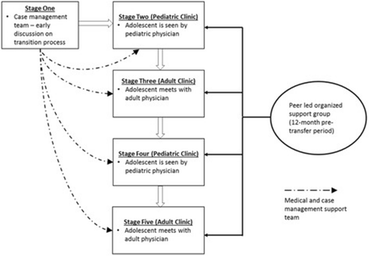 Reference
Sam-Agudu NA. Adolescent Coordinated Transition (ACT) to improve health outcomes among young people living with HIV in Nigeria: study protocol for a randomized controlled trial. Trials. 2017;18:595. https://doi.org/10.1186/s13063-017-2347-z
Rights and permissions
Open Access This article is distributed under the terms of the Creative Commons Attribution 4.0 International License (http://creativecommons.org/licenses/by/4.0/), which permits unrestricted use, distribution, and reproduction in any medium, provided you give appropriate credit to the original author(s) and the source, provide a link to the Creative Commons license, and indicate if changes were made. The Creative Commons Public Domain Dedication waiver (http://creativecommons.org/publicdomain/zero/1.0/) applies to the data made available in this article, unless otherwise stated.
About this article
Cite this article
Sam-Agudu, N.A., Pharr, J.R., Bruno, T. et al. Correction to: Adolescent Coordinated Transition (ACT) to improve health outcomes among young people living with HIV in Nigeria: study protocol for a randomized controlled trial. Trials 19, 104 (2018). https://doi.org/10.1186/s13063-018-2463-4
Published:

DOI: https://doi.org/10.1186/s13063-018-2463-4