Review

Open Access

Open Peer Review
This article has Open Peer Review reports available.
Specific barriers to the conduct of randomised clinical trials on medical devices
Received: 24 March 2017
Accepted: 30 August 2017
Published: 13 September 2017
Abstract
Background
Medical devices play an important role in the diagnosis, prevention, treatment and care of diseases. However, compared to pharmaceuticals, there is no rigorous formal regulation for demonstration of benefits and exclusion of harms to patients. The medical device industry argues that the classical evidence hierarchy cannot be applied for medical devices, as randomised clinical trials are impossible to perform. This article aims to identify the barriers for randomised clinical trials on medical devices.
Methods
Systematic literature searches without meta-analysis and internal European Clinical Research Infrastructure Network (ECRIN) communications taking place during face-to-face meetings and telephone conferences from 2013 to 2017 within the context of the ECRIN Integrating Activity (ECRIN-IA) project.
Results
In addition to the barriers that exist for all trials, we identified three major barriers for randomised clinical trials on medical devices, namely: (1) randomisation, including timing of assessment, acceptability, blinding, choice of the comparator group and considerations on the learning curve; (2) difficulties in determining appropriate outcomes; and (3) the lack of scientific advice, regulations and transparency.
Conclusions
The present review offers potential solutions to break down the barriers identified, and argues for applying the randomised clinical trial design when assessing the benefits and harms of medical devices.
Keywords
Randomised clinical trials
Evidence-based clinical practice
Evidence-based medicine
Assessment
Specific barriers
Medical devices
European Clinical Research Infrastructure Network
Background
Medical devices (MDs) play an important role in the practice of medicine, with the creativity and diversity of this sector contributing to enhancement in the quality and efficacy of healthcare. MDs cover a wide range of products, from simple bandages to life-supporting devices such as stents, and play a crucial role in the diagnosis, prevention, treatment and care of diseases.
The MD sector has become increasingly important for the healthcare of EU citizens, with an immense influence on expenditure. The MD sector employs approximately 575,000 people in the EU alone, representing over 25,000 companies, of which 95% are small and medium-sized enterprises (SMEs) [1].
While strict regulatory procedures exist for pharmaceuticals, there are no such rigorous regulations for MDs [2]. The accumulating number of scandals, rejections and withdrawals of MDs from the market recently led to the proposal of a Regulation of the European Parliament and of the Council on MDs issued on September 26, 2012; however, the proposal was intensively criticised. Among others, a methodological expert panel of the European Clinical Research Infrastructure Network (ECRIN) requested enforcement of a more rigorous clinical evaluation of MDs regulated by the Medical Device Directive: "[…] high and medium risk devices (active and inactive implantable medical devices (classes III and IIb) as well as in vitro diagnostic devices need more crucial clinical evaluation before market approval" [3]. The panel insisted on increasing patient safety through proper scientific assessment of benefits and harms, both in the short and long term, based on results from well-designed randomised clinical trials (RCTs) and other clinical studies: "More rigorous regulations and sufficient pre-marketing data for high and medium risk medical devices and in vitro diagnostic medical devices are needed not only to increase patient safety, but also to prevent recent medical scandals such as metal-on-metal hip prostheses, stents for intracranial atherosclerotic stenosis, transvaginal meshes, cardiac valves, and cardiovascular implantable electronic devices (pacemakers) that have caused harms and concerns. The pre-marketing assessment and approval of high and medium risk medical devices should be combined with continued post-marketing surveillance to ensure that benefits and harms of device application in real-world settings is similar to existing clinical trial data" [3]. A supplementary proposal was issued on September 21, 2015, and recently discussed in Luxembourg during a Multi-Stakeholder Workshop of the Joint European Forum for Good Clinical Practice and the MedTech Europe Medical Technology Working Party. Representatives from the MD industry argued that the classical evidence hierarchy cannot be applied for MDs and, thus, that RCTs are not the gold standard for their evaluation. However, given the focus of MD professionals, particularly in SMEs, on the technical aspects of product development, they may not be sufficiently acquainted with evidence-based clinical research. There is a need to build the best evidence on benefits and harms of all interventions adapted to the intrinsic complexity of MDs [4, 5]. To this end, the ECRIN Integrating Activity (ECRIN-IA) project1 [6] has identified barriers for good clinical research within trials in general, as well as for trials on rare diseases and nutrition, and assessed how these barriers can be broken down in order to improve their evidence-based clinical practice. The present review is one out of a series of non-interventional systematic reviews aimed to shed light on the current barriers for the conduct of RCTs, as seen from the ECRIN perspective [7–9]. The present review summarises barriers specific to MD trials, and should be viewed in addition to the common barriers to all clinical trials, namely inadequate knowledge and understanding of clinical research and trial methodology, lack of funding, excessive monitoring, restrictive interpretation of privacy law and lack of transparency, overly complex or inadequate regulatory requirements, and inadequate clinical research infrastructures [7], as well as to the barriers to rare disease trials [8]. Barriers to rare disease trials include difficulty in recruiting patients due to their rarity, scattering of patients, limited awareness and knowledge, difficulties achieving accurate diagnosis and identifying patients in health information systems, difficulty in deciding on clinically relevant outcomes, and the need for multi-stakeholder engagement, including that of patients [8]. The specific barriers towards the conduct of RCTs on MDs to be discussed herein include (1) RCT design, (2) minimal requirements for outcome assessment, and (3) regulatory issues specific for MD trials.
Methods
The present review is based on a combination of systematic literature searches and internal ECRIN communications from 2013 to 2017. The systematic literature searches for appropriate articles was performed in May 2016 using The Cochrane Library (Wiley; up until Issue 5, 2016) (including the Cochrane Database of Systematic Reviews, CENTRAL, National Health Service Economic Evaluation Database, and Database of Abstracts of Reviews of Effects (U.S. Library of Medicine)), MEDLINE (Ovid SP; 1946 to May 2016); EMBASE (Ovid SP; 1974 to May 2016) and Science Citation Index Expanded (1900 to May 2016), with search term combinations: "evidence* and (medicine or practice)) or (clinical trial*) or (systematic review*)" plus "barrier* or bottle*neck* or obstacle*" plus "equipment* or suppl* or device". Articles were screened for relevance in the context of MDs and RCTs. No meta-analyses were performed. Due to the nature of the present review, the results are descriptive and based on conclusions drawn by the ECRIN expert panel. The narrative description of results also poses a limitation of the data collected. The exact search strategy is provided in Additional file 
1
. A PRISMA flow diagram depicting the selection process and a PRISMA checklist are provided in Fig.
1
and Additional file 
2
.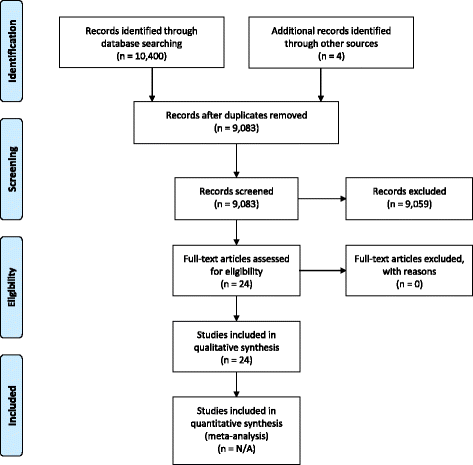 Conclusions
The authors of the present review, including the expert panel from ECRIN responsible for the field of MDs, were faced with serious methodological challenges and arguments not to run RCTs for different reasons. This article concentrates on the discussion of the most important specific barriers for RCTs with MDs and offers potential solutions and counter arguments favouring RCTs at a certain point of development.
We propose to follow the recommendations for the assessment of surgery based on a five-stage description of the surgical development process [15]. RCTs should be used whenever possible to investigate efficacy. Difficulties in performing RCTs should be addressed by measures to evaluate learning curves and alleviate equipoise problems. Other types of experimental designs should be used when RCTs are not feasible [11]. We need to increase the truthfulness in published clinical research, and to publish all clinical research results [5, 30, 31, 37, 47–51].
Footnotes
1
Funded by the European Union Framework Programme 7 (EU FP7; grant agreement no. 284395), ECRIN-IA involved 23 countries and brought together diverse stakeholders to overcome barriers to clinical research in three particularly difficult areas (rare diseases, medical devices and nutrition). Specifically, the project aimed to develop tools, services and infrastructure to facilitate multinational clinical research in Europe, and to support the development of pan-European disease networks to drive clinical projects. This, in turn, was intended to improve Europe's attractiveness to industry, boost its scientific competitiveness and result in better healthcare for European citizens. Originally planned for 4 years (2012 to 2015), the clinical trials work package was extended until 2017.
Abbreviations
COMET:

Core Outcome Measures in Effectiveness Trials Initiative
ECRIN:

European Clinical Research Infrastructure Network
ECRIN-IA:

ECRIN-Integrating Activity
HTA:

health technology assessment
IDEAL:

Idea, Development, Exploration, Assessment, Long-term Follow-up
MD:

medical device
RCT:

randomised clinical trial
SME:

small- and medium-sized enterprises
Declarations
Acknowledgements
The ECRIN-IA grant from the EU FP7 is thanked for support for meetings and for the conduct of this review. The Mario Negri Institute is thanked for housing the ECRIN-IA meeting in February 2013. Sarah Louise Klingenberg, the Trial Search Coordinator of The Cochrane Hepato-Biliary Group at The Copenhagen Trial Unit is thanked for conducting the literature searches. All participants of ECRIN-IA are thanked for participating in discussions identifying the bottlenecks of clinical research and the threats to internal validity of clinical research (and hence threats to external validity of clinical research) suggesting ways to blow up the bottlenecks and erase the threats.
Present members of the methodological expert panel: Mark Campbell Medical Technologies Evaluation Programme (MTEP) NICE, UK; Stefan Sauerland, Institute for Quality and Efficiency in Health Care/IQWIG, Germany; Claudia Wild, Ludwig Boltzmann Institute - Health Technology Assessment/LBI-HTA, Austria; Eric Vicaut, Clinical Research Unit, Fernand Widal Hospital, France; Matthias Perleth, The Federal Joint Committee/G-BA, Germany; Iñaki Gutiérrez-Ibarluzea, Basque Office for Health Technology Assessment/OSTEBA, Spain.
Funding
The present review is founded by the European Commission through funding of the project European Clinical Research Infrastructures Network-Integrated Activity, Project reference: 284395, Funded under: FP7-INFRASTRUCTURES. The European Commission as a sponsor has no influence on the research procedure, e.g. the collection of literature as well as the analysis and interpretation of the obtained information.
Availability of data and materials
The datasets used and analysed during the current study are available from the corresponding author on reasonable request.
Authors' contributions
EAMN, SD and CG drafted the manuscript. SD and CG critically read the systematic literature searches, and selected the papers. All authors critically revised the manuscript for important intellectual content, and approved the final version for publication. All authors had full access to all the data (including PDFs of the articles and the search results) and take responsibility for the integrity of the data.
Ethics approval and consent to participate
Not applicable.
Consent for publication
Not applicable.
Competing interests
All authors are involved in the ECRIN-IA project.
Publisher's Note
Springer Nature remains neutral with regard to jurisdictional claims in published maps and institutional affiliations.
Open AccessThis article is distributed under the terms of the Creative Commons Attribution 4.0 International License (http://creativecommons.org/licenses/by/4.0/), which permits unrestricted use, distribution, and reproduction in any medium, provided you give appropriate credit to the original author(s) and the source, provide a link to the Creative Commons license, and indicate if changes were made. The Creative Commons Public Domain Dedication waiver (http://creativecommons.org/publicdomain/zero/1.0/) applies to the data made available in this article, unless otherwise stated.
Authors' Affiliations
(1)
Brandenburg Medical School Theodor Fontane & Health Services Research Witten/Herdecke University, Neuruppin, Germany
(2)
Orphanet, Institut National de la Santé et de la Recherche Médicale (INSERM), Paris, France
(3)
Institute for Research in Operative Medicine, Witten/Herdecke University, Cologne, Germany
(4)
Centre de Recherche en Nutrition Humaine Rhone-Alpes, Université de Lyon 1, Hospices Civils de Lyon, Groupement Hospitaler Sud, Pierre Benite, France
(5)
QUALISSIMA, Marseille, France
(6)
AIBILI, Coimbra, Portugal
(7)
Copenhagen Trial Unit, Centre for Clinical Intervention Research, Rigshospitalet, Copenhagen University Hospital, Copenhagen, Denmark
(8)
European Clinical Research Infrastructure Network (ECRIN), Paris, France
(9)
IRCCS Istituto di Ricerche Farmacologiche Mario Negri, Milan, Italy
(10)
Department of Cardiology, Holbæk Hospital, Holbæk, Denmark
References
European Commission. Growth. Internal Market, Industry, Entrepreneurship and SMEs; Medical Devices. 2016. http://ec.europa.eu/growth/sectors/medical-devices/. Accessed 19 Dec 2016.Google Scholar
Marcus HJ, Payne CJ, Hughes-Hallett A, Marcus AP, Yang GZ, Darzi A, et al. Regulatory approval of new medical devices: cross sectional study. BMJ. 2016;353:i2587.View ArticlePubMedPubMed CentralGoogle Scholar
Eikermann M, Gluud C, Perleth M, Wild C, Sauerland S, Gutierrez-Ibarluzea I, et al. Commentary: Europe needs a central, transparent, and evidence based regulation process for devices. BMJ. 2013;346:f2771.View ArticlePubMedGoogle Scholar
Weber S, Haverich A. Bahnbrechende Chirurgische Innovationen in Deutschland: Teil 1: Generierung Medizinischer Evidenz. [Pioneering surgical innovations in Germany: Part 1: generation of medical evidence]. Der Chirurg. Zeitschrift fur alle Gebiete der operativen Medizen. 2016;87(5):423–32.View ArticleGoogle Scholar
Garattini S, Jakobsen JC, Wetterslev J, Bertele V, Banzi R, Rath A, et al. Evidence-based clinical practice: Overview of threats to the validity of evidence and how to minimise them. Eur J Intern Med. 2016;32:13–21.View ArticlePubMedGoogle Scholar
European Clinical Research Infrastructure Network. Capacity building projects. European Clinical Research Infrastructure Network Integrating Activity (ECRIN-IA). 2016. http://www.ecrin.org/activities/projects. Accessed 19 Dec 2016.Google Scholar
Djurisic S, Rath A, Ngwabyt S-N, Neugebauer EAM, Laville M, Hivert V, et al. Barriers to the conduct of randomised clinical trials within all disease areas. Trials 2017;18(1):360.Google Scholar
Rath A, Salamon V, Peixoto S, Hivert V, Laville M, Masson Y, et al. A systematic literature review of evidence-based clinical practice for rare diseases: what are the perceived and real barriers for improving the evidence and how can they be overcome? Trials [accepted for publication]. 2017. Google Scholar
Laville M, Segrestin B, Masson Y, Ruano-Rodríguez C, Serra-Majem L, Hyesmaye M, et al. Evidence-based practice within nutrition: what are the barriers for improving the evidence and how can they be dealt with? Trials. 2017;18(1):425.Google Scholar
Mazor KM, Sabin JE, Boudreau D, Goodman MJ, Gurwitz JH, Herrinton LJ, et al. Cluster randomized trials: opportunities and barriers identified by leaders of eight health plans. Med Care. 2007;45(10 Supl 2):S29–37.View ArticlePubMedGoogle Scholar
Bernard A, Vaneau M, Fournel I, Galmiche H, Nony P, Dubernard JM. Methodological choices for the clinical development of medical devices. Med Devices (Auckl). 2014;7:325–34.View ArticleGoogle Scholar
Devereaux PJ, Bhandari M, Clarke M, Montori VM, Cook DJ, Yusuf S, et al. Need for expertise based randomised controlled trials. BMJ. 2005;330(7482):88.View ArticlePubMedPubMed CentralGoogle Scholar
Neugebauer EA, Becker M, Buess GF, Cuschieri A, Dauben HP, Fingerhut A, et al. EAES recommendations on methodology of innovation management in endoscopic surgery. Surg Endosc. 2010;24(7):1594–615.View ArticlePubMedGoogle Scholar
National Heart, Lung, and Blood Institute. Dr. Michael Lauer Co-Publishes Perspective Piece on Randomized Registry Trials. 2013. http://www.nhlbi.nih.gov/news/spotlight/fact-sheet/dr-michael-lauer-co-publishes-perspective-piece-randomized-registry-trials. Accessed 19 Dec 2016.Google Scholar
McCulloch P, Cook JA, Altman DG, Heneghan C, Diener MK. IDEAL framework for surgical innovation 1: the idea and development stages. BMJ. 2013;346:f3012.View ArticlePubMedPubMed CentralGoogle Scholar
Sedrakyan A, Campbell B, Merino JG, Kuntz R, Hirst A, McCulloch P. IDEAL-D: a rational framework for evaluating and regulating the use of medical devices. BMJ. 2016;353:i2372.View ArticlePubMedGoogle Scholar
Neugebauer E, Troidl H, Spangenberger W, Dietrich A, Lefering R. Conventional versus laparoscopic cholecystectomy and the randomized controlled trial. Cholecystectomy Study Group. Br J Surg. 1991;78(2):150–4.View ArticlePubMedGoogle Scholar
Majeed AW, Troy G, Nicholl JP, Smythe A, Reed MW, Stoddard CJ, et al. Randomised, prospective, single-blind comparison of laparoscopic versus small-incision cholecystectomy. Lancet. 1996;347(9007):989–94.View ArticlePubMedGoogle Scholar
Keus F, Gooszen HG, van Laarhoven CJ. Open, small-incision, or laparoscopic cholecystectomy for patients with symptomatic cholecystolithiasis. An overview of Cochrane Hepato-Biliary Group reviews. Cochrane Database Syst Rev. 2010;1:CD008318.Google Scholar
Jakobsen JC, Gluud C. The necessity of randomized clinical trials. Br J Med Res. 2013;3(4):i453–1468.Google Scholar
Chalmers TC. Randomize the first patient. N Engl J Med. 1977;296(2):107.PubMedGoogle Scholar
Wente MN. Hurden bei Studien mit Medizinprodukten. [Barriers to clinical studies involving medical devices]. Zeitschrift fur Evidenz Fortbildung und Qualitat im Gesundheitswesen. 2012;106(5):315–9. discussion 20–1.View ArticleGoogle Scholar
Bednarska E, Bryant D, Devereaux PJ. Orthopaedic surgeons prefer to participate in expertise-based randomized trials. Clin Orthop Relat Res. 2008;466(7):1734–44.View ArticlePubMedPubMed CentralGoogle Scholar
Campbell M, Fitzpatrick R, Haines A, Kinmonth AL, Sandercock P, Spiegelhalter D, et al. Framework for design and evaluation of complex interventions to improve health. BMJ. 2000;321(7262):694–6.View ArticlePubMedPubMed CentralGoogle Scholar
Boutron I, Moher D, Tugwell P, Giraudeau B, Poiraudeau S, Nizard R, et al. A checklist to evaluate a report of a nonpharmacological trial (CLEAR NPT) was developed using consensus. J Clin Epidemiol. 2005;58(12):1233–40.View ArticlePubMedGoogle Scholar
Kjaergard LL, Villumsen J, Gluud C. Reported methodologic quality and discrepancies between large and small randomized trials in meta-analyses. Ann Intern Med. 2001;135(11):982–9.View ArticlePubMedGoogle Scholar
Gluud LL, Thorlund K, Gluud C, Woods L, Harris R, Sterne JA. Correction: reported methodologic quality and discrepancies between large and small randomized trials in meta-analyses. Ann Intern Med. 2008;149(3):219.View ArticlePubMedGoogle Scholar
Wood L, Egger M, Gluud LL, Schulz KF, Juni P, Altman DG, et al. Empirical evidence of bias in treatment effect estimates in controlled trials with different interventions and outcomes: meta-epidemiological study. BMJ. 2008;336(7644):601–5.View ArticlePubMedPubMed CentralGoogle Scholar
Savovic J, Jones HE, Altman DG, Harris RJ, Juni P, Pildal J, et al. Influence of reported study design characteristics on intervention effect estimates from randomized, controlled trials. Ann Intern Med. 2012;157(6):429–38.View ArticlePubMedGoogle Scholar
Jarvinen TL, Sihvonen R, Bhandari M, Sprague S, Malmivaara A, Paavola M, et al. Blinded interpretation of study results can feasibly and effectively diminish interpretation bias. J Clin Epidemiol. 2014;67(7):769–72.View ArticlePubMedGoogle Scholar
Gotzsche PC. Blinding during data analysis and writing of manuscripts. Control Clin Trials. 1996;17(4):285–90. discussion 90–3.View ArticlePubMedGoogle Scholar
Higgins JPT, Green S. The Cochrane Handbook for Systematic Reviews of Interventions. 2011 [cited 2017 September 12]; Available from: http://handbook-5-1.cochrane.org/.
Shah SG, Robinson I. Benefits of and barriers to involving users in medical device technology development and evaluation. Int J Technol Assess Health Care. 2007;23(1):131–7.View ArticlePubMedGoogle Scholar
Tekkis PP, Senagore AJ, Delaney CP, Fazio VW. Evaluation of the learning curve in laparoscopic colorectal surgery: comparison of right-sided and left-sided resections. Ann Surg. 2005;242(1):83–91.View ArticlePubMedPubMed CentralGoogle Scholar
Probst P, Knebel P, Grummich K, Tenckhoff S, Ulrich A, Büchler MW, Diener MK. Industry bias in randomized controlled trials in general and abdominal surgery: An empirical study. Ann Surg. 2016;264(1):87–92.View ArticlePubMedGoogle Scholar
Lundh A, Lexchin J, Mintzes B, Schroll JB, Bero L. Industry sponsorship and research outcome. Cochrane Database Syst Rev. 2017;2:MR000033. doi:10.1002/14651858.MR000033.pub3.PubMedGoogle Scholar
Skoog M, Saarimäki JM, Gluud C, Sheinin M, Erlendsson K, Aamdal S. Transparency and Registration in Clinical Research in the Nordic Countries. Oslo: Nordic Trial Alliance, NordForsk; 2015.Google Scholar
Calvert M, Blazeby J, Altman DG, Revicki DA, Moher D, Brundage MD. Reporting of patient-reported outcomes in randomized trials: the CONSORT PRO extension. JAMA. 2013;309(8):814–22.View ArticlePubMedGoogle Scholar
Agency for Healthcare Research and Quality (AHRQ). Methods Guide for Effectiveness and Comparative Effectiveness Reviews. Agency for Healthcare Research and Quality. 2014 [cited 2017 September 12]; Available from: https://effectivehealthcare.ahrq.gov/topics/cer-methods-guide/overview/.
Siebert M, Clauss LC, Carlisle M, Casteels B, de Jong P, Kreuzer M, et al. Health technology assessment for medical devices in Europe. What must be considered. Int J Technol Assess Health Care. 2002;18(3):733–40.PubMedGoogle Scholar
Demotes-Mainard J, Kubiak C. A European perspective--the European clinical research infrastructures network. Ann Oncol. 2011;22 Suppl 7:vii44–vii9.PubMedGoogle Scholar
Clarke M. Standardising outcomes for clinical trials and systematic reviews. Trials. 2007;8:39.View ArticlePubMedPubMed CentralGoogle Scholar
European Medicines Agency. Clinical Trial Regulation. 2017. http://www.ema.europa.eu/ema/index.jsp?curl=pages/regulation/general/general_content_000629.jsp. 28 June 2017.Google Scholar
Taichman DB, Backus J, Baethge C, Bauchner H, de Leeuw PW, Drazen JM, et al. Sharing clinical trial data--a proposal from the International Committee of Medical Journal Editors. N Engl J Med. 2016;374(4):384–6.View ArticlePubMedGoogle Scholar
European Union. Annex IX of the EU Directive 93/42/EEC. [cited 2017 September 12]; Available from: http://www.lne-gmed.com/pdf/en/annex9-directive-93-42-amended.pdf.
Meerpohl JJ, Schell LK, Bassler D, Gallus S, Kleijnen J, Kulig M, et al. Evidence-informed recommendations to reduce dissemination bias in clinical research: conclusions from the OPEN (Overcome failure to Publish nEgative fiNdings) project based on an international consensus meeting. BMJ Open. 2015;5(5):e006666.View ArticlePubMedPubMed CentralGoogle Scholar
Ioannidis JP. How to make more published research true. PLoS Med. 2014;11(10):e1001747.View ArticlePubMedPubMed CentralGoogle Scholar
Alberts B, Kirschner MW, Tilghman S, Varmus H. Rescuing US biomedical research from its systemic flaws. Proc Natl Acad Sci U S A. 2014;111(16):5773–7.View ArticlePubMedPubMed CentralGoogle Scholar
Ioannidis JP, Fanelli D, Dunne DD, Goodman SN. Meta-research: evaluation and improvement of research methods and practices. PLoS Biol. 2015;13(10):e1002264.View ArticlePubMedPubMed CentralGoogle Scholar
MacCoun R, Perlmutter S. Blind analysis: hide results to seek the truth. Nature. 2015;526(7572):187–9.View ArticlePubMedGoogle Scholar
The Academy of Medical Sciences Medical Research Council. Symposium Report. Reproducibility and reliability of biomedical research: improving research practice. Welcome Trust. 2015 [cited 2017 September 12]; Available from: http://www.acmedsci.ac.uk/policy/policy-projects/reproducibility-and-reliability-of-biomedical-research/.